USM Graphic Design Students Recognized at the ADDY Awards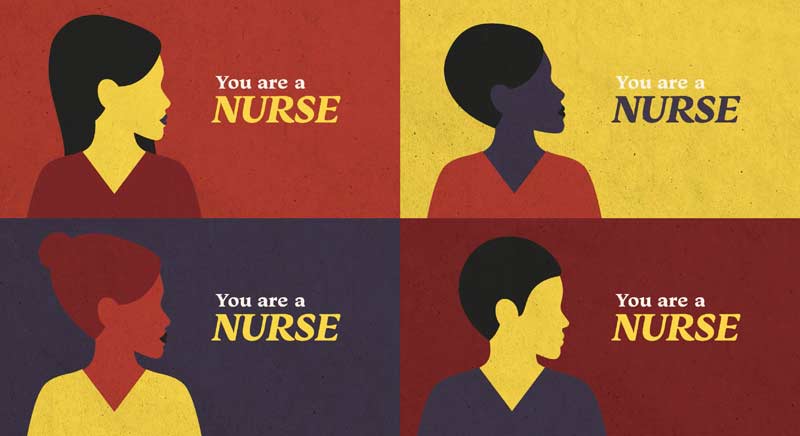 Fri, 03/11/2022 – 09:50 | By: Ivonne Kawas
Students in the Graphic Design stream of the University of Southern Mississippi (USM) Art and Design program, housed in the School of Performing and Visual Arts, received a total of 53 awards at the American Advertising Federation Mississippi Gulf Coast (AAF -MS Gulf Coast) Awards, also known as ADDY, through a virtual prize giving.
This year's collective award count includes: 16 Gold and 33 Silver ADDYs, three Student Judge's Choices and Best of Show.
"This prestige of the ADDYs helps to create awareness and reinforce a kind of 'brand', which can be beneficial for students entering the job market by indicating the quality of their education, but also for potential high school students who seek to receive the best education," said Jacob Cotton, assistant professor in the art and design program. "Students also gain confidence, which gives them the ability to take risks and allows them to grow."
Parker Estes, a recent USM graduate from Petal, Mississippi, won Best of Show for "You're a Nurse," a series of animated graphics aimed at raising awareness of the pervasiveness of deteriorating working conditions for hospital nurses in the United States, along with two golds and one silver.

"For me, and I imagine for many creatives, the hardest part of the work we do is maintaining a healthy relationship with self-criticism," Estes said. "Recognition of your work by trained professionals in your own field is a unique and humbling validation of all the late nights, doubts and discarded ideas that led to the final product."
Christian Gammill, a graphic design student and native of Hattiesburg, Mississippi, won the student jury award for designing the packaging of a beer brand "Empress Gangan – 4 pack", as well as six gold medals and a silver.
He says it meant a lot to him: "I am honored and blessed to be recognized for my work. I can't wait to see how my projects hold up at the district level and I'm excited to continue to embrace my creativity. »
Sydney Beech, a senior with a BFA in graphic design and a native of Ellisville, Miss., has won six ADDY Golds and two ADDY Silvers. "It's such a special feeling to be recognized and applauded for something you've invested so much time and effort into," Beech said. "I've grown so much as a designer and a person during my time in the BFA program, and these awards remind me of how far I've come!"
Jeff Jones, vice president of education at AAF-MS Gulf Coast, presented the awards and congratulated the students for sowing their creative seeds at the ceremony.
"We are honored to recognize some of the incredible talent who will indeed continue to sow the seeds of inspired content as this next generation of creative minds take our industry to even greater heights," he said.
USM AAF-MS Gulf Coast ADDY award winners, who will move on to regionals, include:
Sydney Beech: 6 gold, 2 silver; Hannah Cantrell: 5 Silver; Monte (Ali) Coleman: 1 Silver; Anna Denette: 1 gold, 1 silver; Deborah Elam: 1 silver medal; Parker Estes: Best of Show, 2 gold medals, 1 silver medal; Caitlin Finch: 1 gold, 2 silver; Karson Gunn: 2 Silver; Michael (Christian) Gammill: 1 student judge's choice, 6 gold, 1 silver; Preston Humphrey: 1 Silver; Brant Ham: 2 silver; Breanna Laborde: 1 student judge's choice, 1 silver; Mackenzie Masters: 1 Silver; Noah Rogers: 2 silver; Maddie Seale: 3 Silver; Caitlyn Schintzius: 4 silver; Keely Trail: 1 student judge's pick, 2 silver.