Graphic design students will host the flagship exhibition "Full Transparency"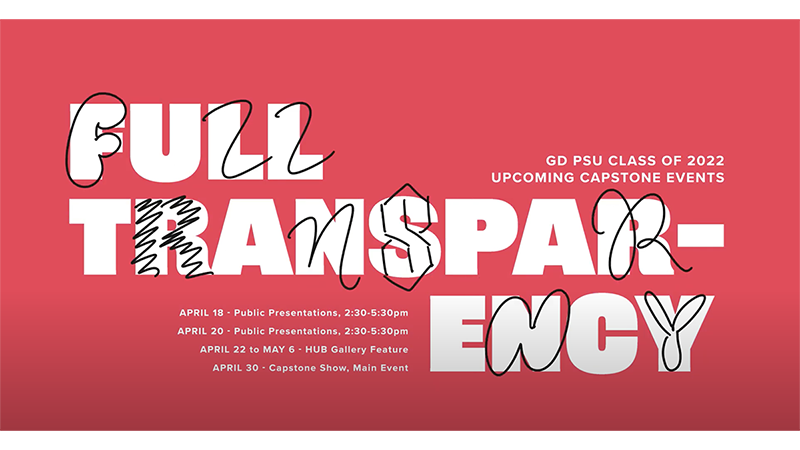 Lucas Sterrett, a fourth-grade student from Erie, Pennsylvania, focused his capstone project on the importance of music education in schools, beginning in elementary school and continuing throughout the secondary and secondary education. According to Sterrett, there are countless peer-reviewed research findings that indicate the importance of music in early childhood education, yet schools continue to cut music programs across the country.
"I'm launching a social activation called 'Spread the Noise' which not only highlights those making a difference within the music education community, but also removes the gatekeeper that currently blocks basic music knowledge . [from being taught in schools]," he said.
Lawall's project focuses on illustration and doodling, which initially prompted him to study graphic design.
"I always wanted to be an illustrator and got into graphic design to learn how to properly use illustration to its best aesthetic potential in marketing, merchandising and product design," he said. "This is the first project in my four years here where I feel really comfortable using my own artwork to create something impactful."
Sterrett said he hopes those who see "Full Transparency" understand that even the most polished design projects "started rough, dysfunctional, and abstract" showing the entire design process.
He also hopes the show reflects how close the Class of 2022 members have become during their years together at Borland Studios.
"I'm lucky to have grown up as a designer with my classmates. We are a family now and, like any other family, we have our dysfunctions; but these dysfunctions are what have made these past four years the best of my life. I wouldn't change anything about my experience, and I want this exhibition to shine a light on how amazing and unique this group of designers are, both individually and as a class," he said.
Learn more about "Full Transparency" and promoting this year's graduating graphic designers on the event website or via Instagram.