Graphic design students create new logos for Highlands Writers Conference – Six Mile Post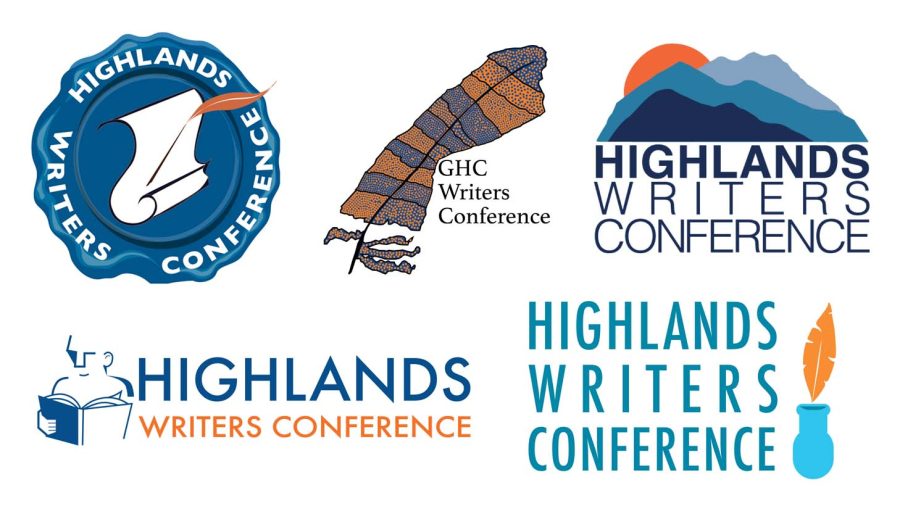 Students in the Foundations of Digital Art and Design class were tasked with creating a new design for the annual Highland Writers' Conference.
According to the school's website, the conference "connects renowned authors with a local writing community."
The original conference logo was designed last February and features an all-blue silhouette of mountains with arrows on the sides, positioned above the conference name. Humanities teacher Valentina Caver gave her students the opportunity to create a new one.
This project is the last of the semester for students, as well as their first project based on a client's needs. The students met the people involved in the conference for their homework.
"I learned a lot about how to take what the client would need for their logo, take their feedback and ideas and implement them into a design," said Jenna Patterson, a Cartersville student.
The students each had their own spin on how their logo was designed and what it stands for.
"They wanted it to show unity and hope, basically that (the conference) was for writers of all ages and from different cultures," said Evan Nettles, a Cartersville student.
Nettles' design included an orange and blue writing quill on the title of the lecture. Patterson took inspiration from nature in his own, incorporating the outline of the Blue Ridge Mountains with various shades of GHC blue and orange.
"My inspiration for my logo actually changed a couple of times, but the last inspiration I went with was a wax logo," said Matthew Perry, a Cartersville student, "I thought it would communicate what it was like better. the conference. "
At the time of writing, a winner has yet to be selected for the design of the new logo. Students interested in the Writers' Conference can find more information on the conference webpage.