Gil Finkelstein's expertise and leadership in graphic design turn great ideas into successful businesses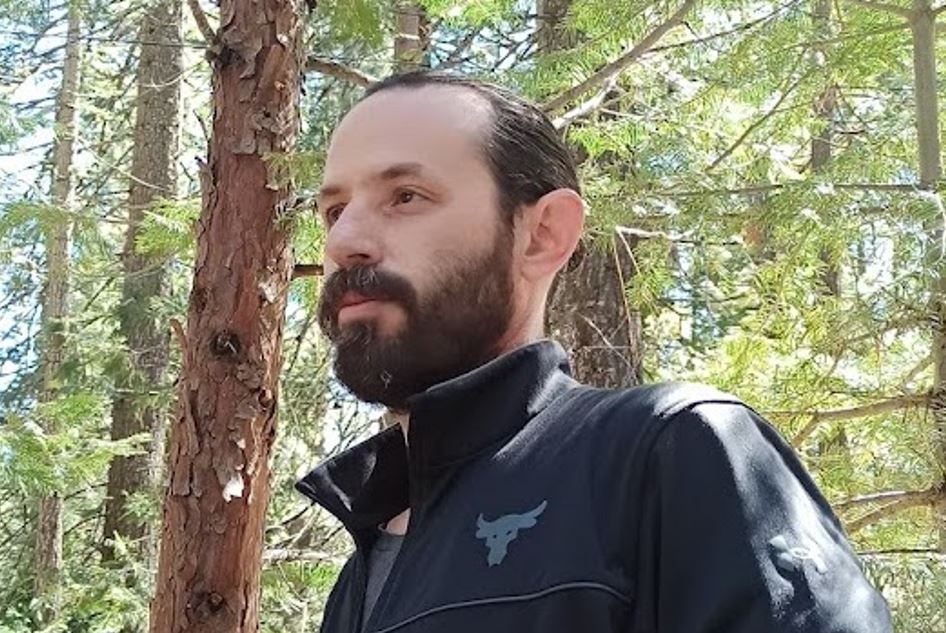 Written by: James Carnel
In the words of Steve Jobs, "Design isn't just what it looks like and what it looks like. Design is how it works. This is especially true when considering design in the world of technology. And while most can identify bad design in an instant, good design is almost imperceptible as it results in ease and flow that the user or customer navigates without even having to think about it. A talented designer is almost like a magician.
How does this expert's mind work?
Gil Finkelstein has worked in graphic design for over 20 years and has helped bring impressive success to a variety of businesses. While each company brought its own vision and challenges, there are a few consistent elements to the process for Gil.
For him, finding motivation is easy because it flows from many directions. The first is his family. With two young daughters, Gil is determined to provide stability and security for his family while cultivating a manageable work/life balance. He wants to be as present as possible through those precious years of girls' development. Gil is simultaneously driven by a fundamental desire to help people and businesses succeed. He wants to leave the world better than he found it and takes great pride in helping future generations.
When it comes to his approach to design, Gil is a big believer in design systems. He explains that "Before I begin to delve into the design of the product itself, I start by building a foundation for a design system that will help me maintain consistency and help me design faster by reusing elements and language we already use, without reinventing the wheel each time.
A track record of success
Gil's brilliant eye for design has allowed him to work in a variety of industries because, of course, design is fundamentally a part of everything. There is no design, there is only good or bad design.
Born and raised in Israel, Gil got his start as a graphic designer for French Fashion TV, where he designed for all their social media platforms, refined their e-commerce stores and also worked on SEO optimization. picture, typography. and print too. However, he quickly grew weary of the hustle and bustle of working for such a large company and instead focused on the entrepreneurial route.
His first business was an agency offering innovative and profitable branding services for startups, which he later sold in 2015. His first freelance project was a great success and he learned a lot along the way. Over the next few years, he embarked on several passionate projects that allowed him to further diversify his skills. With Moockup.me, he launched a burgeoning social network for designers which, at its peak, had over 240,000 registered members. He also worked with Mblinq, a mobile-friendly platform that compiles a user's entire social media and portfolio into one aesthetically pleasing webpage.
In 2016, he accepted a position at Airobotics as Art Director and Head of Design. Airobotics develops automated industrial drones and provides an end-to-end fully automatic solution to collect aerial data and gain valuable insights. Their platform is available on-premises and on-demand, allowing customers to process and analyze data faster, safer and more efficiently. Working with such a company was a great opportunity for Gil to get his hands on design work in the tech industry, a big change from his previous more aesthetic experiences.
For the next two years, Gil worked as art director for Mako, an Israeli news and entertainment portal owned and operated by Keshet. With his help, it has become one of Israel's most popular platforms, with over 36 million unique monthly users. After a short stint as head of design at Juno, a ridesharing startup, he eventually turned to the US market in order to fulfill his lifelong dream of moving to Silicon Valley – what he calls "the center of the creation of the world" – hoping to take his career to the next level.
The American dream
It was in early 2020 that Gil discovered Openbase (called Devstore at the time) on Facebook, where he came across a job posting his friend had shared. Openbase is a platform to help developers choose from millions of open source packages, so they can build amazing products faster. Although it sounded too good to be true, Gil did his research and was blown away by what he found. He discovered that Openbase was a young startup and its mission was to develop a tool that would really impact the developer community and technology in general.
After contacting the founder, Lior Grossman, Gil was delighted to find that they immediately clicked and shared the same drive and passion. In order to assess their creative compatibility, Lior asked Gil to redesign one of the open source packages on the existing website. He conducted extensive research on what developers were looking for in order to understand their ecosystem and optimize user experience. Lior was thrilled with Gil's presentation, and it was the first step in the evolution from Devstore to Openbase.
Together they worked out a fundamental design system, creating a solid foundation for both of them to move forward with their own set of skills. One of Gil's first major changes was to design the website with a dark theme model only, for its efficiency and ease of use for developers. Then, since Gil knew Openbase would be a fast-paced business, he recognized the importance of a design system that could easily grow with the business. That's why he chose to build the platform with XD and Zeplin and Storybook. After some adjustments in the information hierarchy, Gil was very happy with the updated platform.
The team continued to grow and the company continued to refine its product. Today, Openbase is a platform that helps millions of users find, discover, and compare packages. For each package, users can find reviews from other developers, as well as powerful insights into the package's popularity, reliability, activity, and more. Armed with all this knowledge, it's easier to make more informed decisions and choose the right packages to tackle any task.
To look forward
While Openbase's concept has always been a winner, it's Gil's keen eye for design and detail that has really made the company such a hit with developers. As for the next steps, the platform is now working on adding more social elements, so developers can share even more about what they think and use on a daily basis. They also recently partnered with Algolia to improve their platform's search capabilities, connecting developers to their optimal packages even faster.
For Gil, Openbase is a real passion project for which he has big dreams. Along the way, he has also enjoyed mentoring other designers to help nurture the next generation as he hopes to make a lasting impact in the industry. Recently, he launched another unique venture, but the details are still under wraps. All we can say is that this new product will work with AI technology to create art for NFTs in the blockchain landscape. And it won't be another source of confusion in this young market, it's simple and easy to use – so much so that even Snoop Dogg has joined Gil's product community. We can't wait to see where Gil's design talents can take an interesting idea and turn it into a successful business.
This article does not necessarily reflect the views of the editors or management of EconoTimes