Galerie Genet presents "Peter Pieing: abstract visions in modernist graphic design"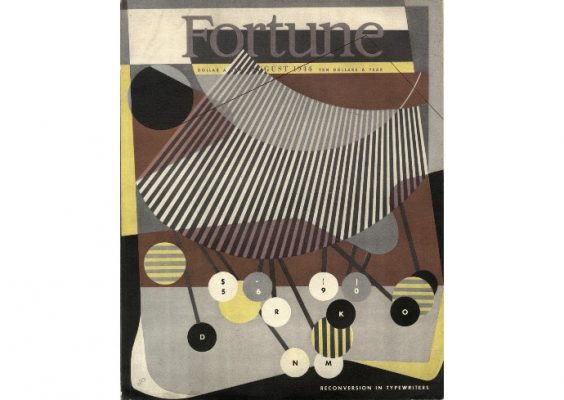 A new exhibition at Syracuse University's Sue and Leon Genet Gallery showcases Peter Piening's dynamic abstract commercial work and his role as an educator.
According to exhibition curator Meri A. Page, Assistant Professor of Communication Design at the School of Design at the College of Visual and Performing Arts, "Peter Pieing: Abstract Visions in Modernist Graphic Design" "will highlight the significant contributions de Piening in the field of modernist graphic design of the 30s-60s and his role as a teacher and mentor at Syracuse University (1958-73). The exhibition will bring together for the first time his logo and his brand designs as well as dynamic abstract commercial work created for numerous publications and record albums.
The exhibition will be presented at the Genet Gallery, located on the first floor of the Nancy Cantor warehouse at 350 W. Fayette St., from October 29 to December 31. 19. The opening hours of the gallery are noon to 5 pm Tuesday to Friday or by appointment. A public reception at the gallery will take place from 5 p.m. to 7 p.m. on Thursday, November 11.
Mr. Peter Piening (1908-1977) was a German-American graphic designer and educator. Born in Grabow, Germany, he studied at the Bauhaus and received his doctorate in philosophy from the University of Berlin in 1931. After graduation, Piening started working in publishing in Berlin and was part of of the many European artists of his time who fled the Nazi occupation. of Germany. He went to Paris and worked for Condé Nast before coming to the United States in 1934.
In New York, Piening started working for Vogue magazine and went on to work with many New York advertising agencies and publishing houses. He was artistic editor of Life magazine in 1937 and from 1941 to 1944 artistic director of Fortune magazine. His editorial expertise has led him to freelance for other publications such as Architectural Record, Town & Country and Cosmopolitan. He has also produced designs for Lincoln, Ford, Shell Oil and Ballantine Beer.
In addition to his design practice, Piening was also an educator who taught at the Art Students League and New York University before being appointed professor of advertising design at Syracuse University in 1958. He has taught at the University until his retirement in 1973.
This exhibition is funded by a research grant from Syracuse University College of Visual and Performing Arts.
For more information, contact Lisa Soltren at [email protected]
About the Sue and Léon Genet Gallery
Located in the Nancy Cantor Warehouse Design School, the Sue et Léon Genet Gallery is a student-run space that hosts exhibitions by students, teachers and alumni of the school. The programming seeks to involve the university and the community of downtown Syracuse with exhibitions inspired and related to the field of design.