Bearden's New Graphic Design Course Gives Students First Look at a Possible Future Career – The Bark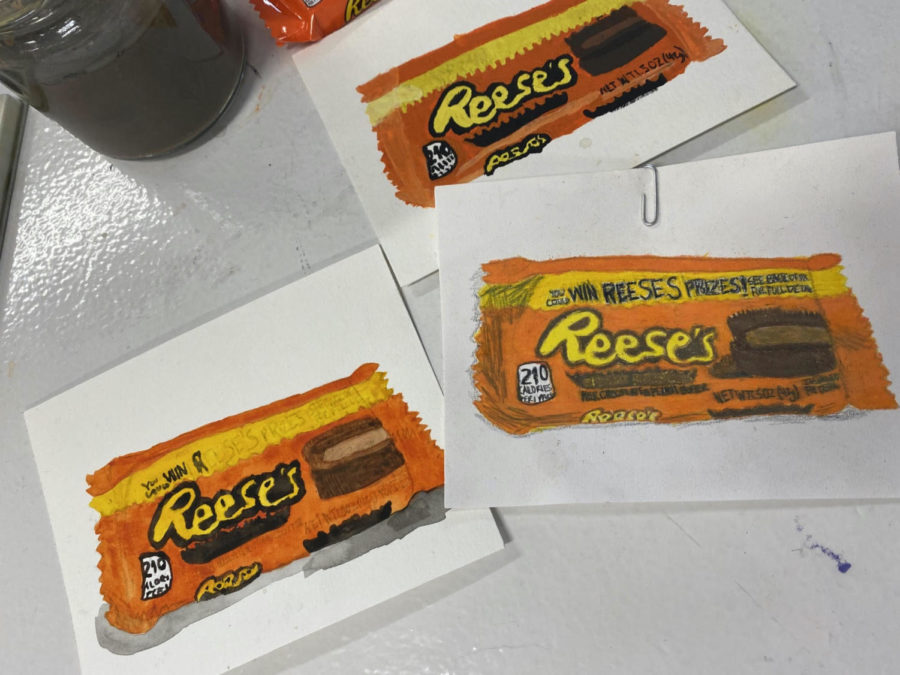 In an effort to help future artists, fine arts teacher Ms. Paula Goepfert has introduced a new graphic design course. Bearden artists, especially those pursuing a degree in graphic design, no longer have to wait until college courses to find out more.
Students who wish to pursue a career in graphic design or even students who wish to broaden their horizons in the art world are encouraged to give the course a try. Students should also keep in mind that they must start with Visual Art 1 to complete this course.
There are aspects of graphic design that are covered in Visual Art 1, but through this course, students can delve deeper into and focus on several aspects of graphic design, printmaking, and advertising.
"We're going to learn more about color theory and how businesses use color to influence buyers," said second-grader Lilith Voyles. "And on how graphic design works in general. "
Voyles has just started class and she and her classmates are currently working on realistic copies made in three different mediums: gouache, watercolor and pencil. The students also completed various oil pastel self-portrait prints.
For Voyles, the best part of the class is printmaking, and she looks forward to making personal artwork prints, as she prefers pencil and paper to other mediums.
Ms. Goepfert explains that this course places more emphasis on what she calls "old-fashioned" techniques like woodcut, linocut and lithography to achieve multiple prints even without using modern technology.
"This course will give students the opportunity to fully appreciate the progress made in the world of graphic design and will be a great precursor to any art and computer design course," Ms. Goepfert said.
Students will also delve into the history of graphic design and the progress made in the past to bring graphic design to where it is today. Students are expected to maintain a sketchbook and will be graded on the effort put in by each project.
As a community of supportive artists, students will regularly share their work with their classmates and offer constructive feedback to their peers.
Ms. Goepfert's history in studying graphic design dates back to a unique course offered at her high school called Commercial Art, Advertising, and Design.
Juniors and seniors have been selected to participate alongside mature students. It was a yearlong course that lasted a good three hours each school day.
"I loved it and hope to pass on my love for graphic arts to my students when they take this course," Ms. Goepfert said.